Habatat
You are invited to join US!
Click HERE to RSVP - We look forward to seeing you in Florida!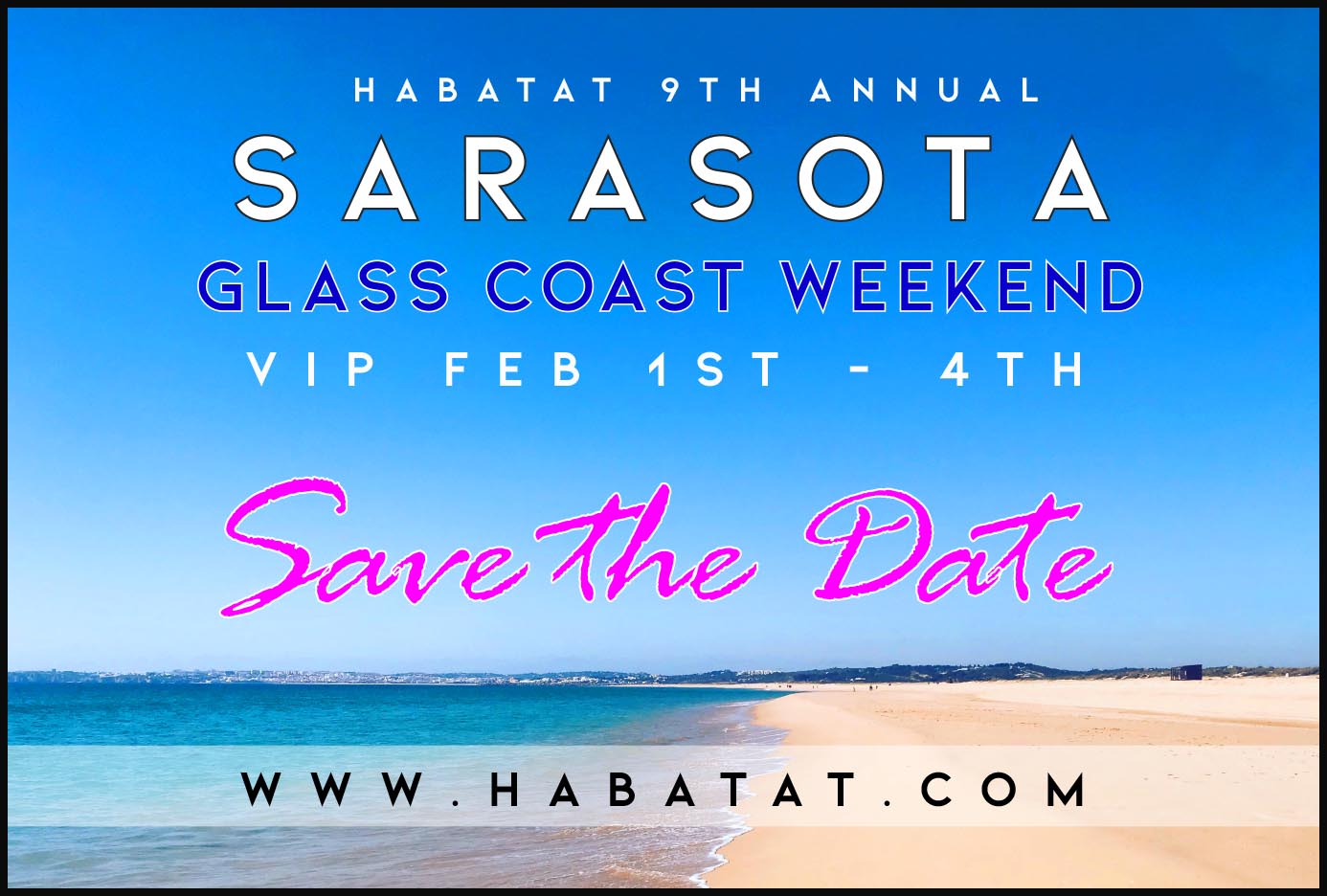 CLICK THE IMAGE BELOW FOR THE WEEKEND PROGRAM


RSVP and join us for the 9th Annual Glass Coast Weekend (GCW)! This year we have focused on 4 presentations including Optical Allusions, Fluid Forms, Crysal Forest, Beyond the Material, and a solo exhibition by artists Philip Baldwin and Monica Guggesberg. Expect a few more suprises as well! You are invited to the first ever Florida Glass Gala and a VIP ticket to the Private 6th Anniversary event at the Imagine Museum in St. Petersburg, Florida. Pricing and hotel details soon!

Cost for event is $290 per couple and includes all activites and Saturday's bus to St. Petersburg.
Limited space in the Deanna Clayton Glass Class - $190 per person. RSVP Today
We advise planning your town, travel, hotel, and car right away.

We are excited to see you and everyone in our Habatat Family then!


Habatat GCW - Click HERE to contact Habatat and RSVP!