Famous Glass Artists: Names You Should Know
March 23, 2016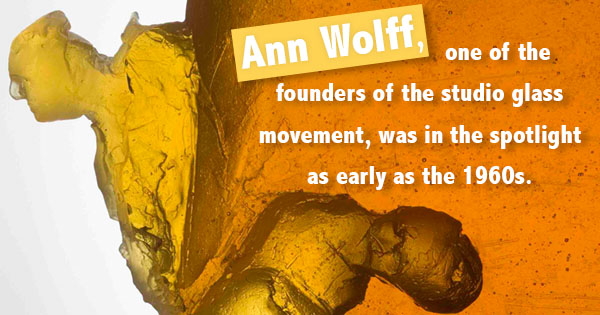 Although glass has been around as a medium since ancient times, and the invention of glass blowing itself coincided with the establishment of the Roman Empire in the 1st century BC, the modern art "studio glass movement" only began in 1962.
Harvey Littleton, a ceramics professor, and Dominick Labino, a chemist and engineer, held two workshops at the Toledo Museum of Art. During these workshops, they experimented with melting glass in a small furnace, as opposed to the massive industrial ones used to produce commercial class.
Since then, thousands of studio glass artists have taken the medium to new levels and have figured out innovative new ways to play with the medium by mixing, painting, and incorporating other elements.
When delving into the world of glass art, it is especially important to know the big names in the industry, especially if you are looking to purchase some pieces for yourself. Take a look at some of these notable glass artists to being familiarizing yourself with the amazing medium and the people who have dedicated their lives to making art out of it:
David Salvadore
Known for his beautiful, visual language of colors and traditional African symbols, working with glass is a way of life for David Salvadore. He has, throughout his career, striven to push the boundaries of glass. He was born into a family of glassworkers in Murano, Italy, and learned how to operate the furnaces and kilns at a very early age.
Ann Wolff
Ann Wolff, who was one of the founders of the studio glass movement, was in the spotlight as early as the 1960s. She is known for her skill in manipulating the special characteristics of glass: creating contours and textured surfaces. She also is known for making her inside landscapes visible through to the outside. Her work has played with the unique property of glass — that it is transparent, and yet solid — by making people really think.
Martin Janecky
Art career begun at the early age of 13, Martin Janecky was employed by leading artists and designers around the world by the time he was 20. His work focuses on the human figure and face, with a distinct surreal quality, and he deals primarily in an opaque glass medium that is sometimes reminiscent of skin itself.
Modern art of all kinds can be beautiful and moving, but there is definitively something about glass art that pulls on one's heartstrings. Glass art is luckily very accessible, whether it be in modern art galleries, or online. Keep an eye out for your favorite artists wherever you go.